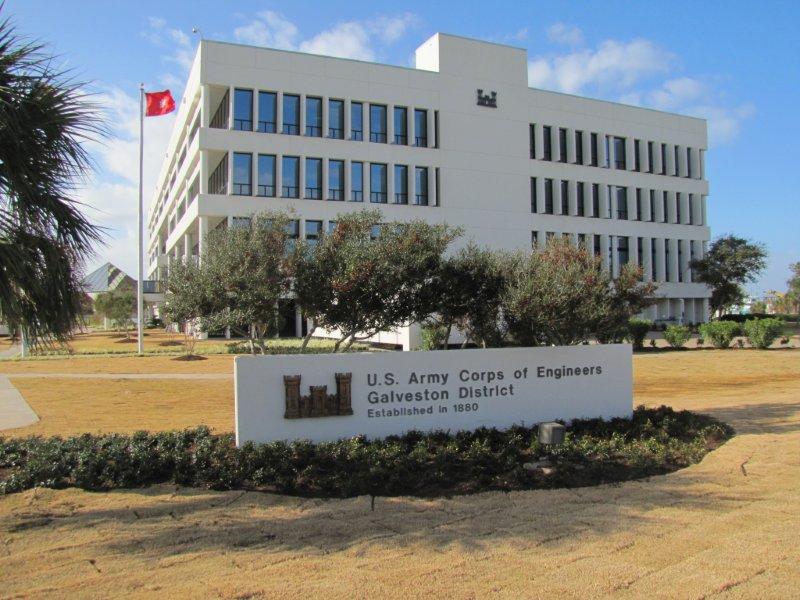 Project Description
US Army Corp of Engineers (USACE) has awarded W4 Construction Group a $2.4 million contract for building renovations on the Jadwin Building.
The Jadwin Building is located on the east end of Galveston Island, Texas and serves as the headquarters for the USACE Galveston District.
W4 has put together a skilled crew, collaborating with Skyler Design, responsible for furnishing materials, equipment, and labor in the renovation. This project consists of extensive renovation, removal of walls, adding office space, reposition, and the installation of cubicles.
| | |
| --- | --- |
| Client: | USACE |
| Contract Value: | $2,756,180.80 |
| Location: | Galveston, TX |
| Award Date: | May 2020 |
| Contract Number: | W912HY20C0016 |
Swanton Upgrade Squad Ops & Intel Vaults

RFP Rooftop Solar Photovoltaic Hangar 1050

Zebra Mussel Cleaning at Water Intake Crib

Solar Photovoltaic System for MCRC – Quantico

Joint Base Charleston Waterway Security Signage

MCRC Terre Haute Anti-Terrorism Force Protection

Naval Station Great Lakes Light Replacement

Terre Haute Federal Bureau of Prisons Inspection

Battle Creek Veteran's Affairs Ventilation Repair

Customs and Border Protection Asphalt Replace and Repair

White River Wildlife Refuge Carpentry Building Rehab

Tennessee Wildlife Refuge Bunkhouse

White River Wildlife Refuge Barn Rehab

Great Lakes Naval Station - Inspect and Clean Water Intake Cribs

Upgrade Direct Digital Controls (DDC) and HVAC at Bldg 237